Current date/time is Fri Jan 15, 2021 7:41 am
Search found 2 matches for indiedev
RT pretareporter: #BladeRunner2049 already a hit on the fashion runways: https://t.co/1DIgZDDzJ9 1066Live

— SHP (@Senlac_Hill) October 4, 2017
@bladerunner @bladerunnerog # #BladeRunner2049 pic.twitter.com/5lePMpb1Jm

— Chloe Sullivan Jones (@ChloeSullivanJ) October 4, 2017
O Screening está acontecendo no Dolby Theater, mesmo local que acontece a cerimônia do Oscar #BladeRunner2049 (brthomashollywood) pic.twitter.com/J9qbdAG3GX

— Jared Leto Brasil (@SiteJaredLetoBR) October 4, 2017
Ana de Armas no screening de #BladeRunner2049 via Instagram @/mowatdonald pic.twitter.com/mJC4lxOeP8

— Ana de Armas Brasil (@AnaDeArmasBR) October 4, 2017
Looks like the premiere of something at the Dolby Theatre in Hollywood. #BladeRunner2049... https://t.co/82vfdYdUNo

— Matthew Knox (@theprolific) October 4, 2017
Mélanie Inglessis na premiere de #BladeRunner2049 via Instagram! pic.twitter.com/hwx2beXSHM

— Ana de Armas Brasil (@AnaDeArmasBR) October 4, 2017
So this is cool. #BladeRunner2049 pic.twitter.com/pg9BdsIn1B

— Abe Rakov (@aberakov) October 4, 2017
#BladeRunner2049 Premiere — very excited! pic.twitter.com/SROBDJb3Ju

— John Cohen (@JohnCohen1) October 4, 2017
Finally here to see it all come together! Premiere of #BladeRunner2049 pic.twitter.com/EzcQfxvH4H

— Habib Zargarpour (@habibzargarpour) October 4, 2017
With a party that looks this awesome, the movie should be amazing. #BladeRunner2049 #replicant pic.twitter.com/0vc6Y7Tycv

— Rick Argiro (@rickargiro) October 3, 2017
2 Canadians hijack #BladeRunner2049 and make the most $$$$ arthouse movie ever—Denis Villeneuve in my @macleans intv https://t.co/venId3ojrI

— Brian D. Johnson (@briandjohnson) October 3, 2017
#RyanGosling wouldn't ask #HarrisonFord, so we did: Why did #HanSolo have to die? Cue hilarity. #BladeRunner2049 https://t.co/3O8MnxzE8B

— Bryan Alexander (@BryAlexand) October 3, 2017
.@Ana_d_Armas delivers one of the great breakout roles of the year in #BladeRunner2049 https://t.co/jRWgEp7QIp pic.twitter.com/yZDPgiJUX1

— Esquire (@esquire) October 3, 2017
WATCH
BLADE RUNNER LOOKBOOKhttps://t.co/mqStU7LLfk 8 looks | shot in the #bladerunner2049 set #bladerunner pic.twitter.com/Mo01EcZWXE

— beckii kind (@BeckiiCruel) October 3, 2017
Tonight on @etalkCTV @BenMulroney sits down with the ladies of #BladeRunner2049! #etalk pic.twitter.com/5WjG3QxnFq

— etalk (@etalkCTV) October" target="_blank" rel="nofollow">https://www.etalk.ca/Video?videoid=1219093">October 3, 2017
^^etalk Blade Runner 2049 Women Interview^^
.@bladerunner costumes are now on display in our @IMAX theatre. First #BladeRunner2049 #IMAX shows are Thursday - https://t.co/tIArfIDU9v pic.twitter.com/4xPv8rKgBk

— TCL Chinese Theatres (@ChineseTheatres) October 3, 2017
@JohnnieWalkerUS #BladeRunner2049 Edition NOW AVAILABLE! This bottle is EXTREMELY LIMITED & highly collectible!!!! Get it while supplies last! https://t.co/bq061F0pPI pic.twitter.com/lvXXDF0FV6

— PompeiGiftBaskets (@pompeigiftbaskt) October 3, 2017
https://t.co/dYCc1BLdA2: #BladeRunner2049 Leads 'War for the Planet of the Apes' & 'The Martian' Company Presales https://t.co/vnzR5ScquB

— BoxOffice (@BoxOffice) October 3, 2017
The secret history of the book that inspired #BladeRunner2049—8 things you might not know about PKD's classic novel. https://t.co/QWn01Bd8iF pic.twitter.com/wn72hRGGB6

— B&N Sci-Fi & Fantasy (@BNSciFi) October 3, 2017
Denis Villeneuve says the theatrical version of #BladeRunner2049 is the director's cut. https://t.co/MYDghdk3aZ

— Silver Screen Beat (@silvscreenbeat) October 3, 2017
Warner Bros. went to extreme lengths to keep details of #BladeRunner2049 under wraps. Here's why: @indiewire https://t.co/rCP30JRyun

— Film Dialogue (@filmdialogueone) October 3, 2017
Step on set of Sapper Morton's world from Luke Scott & @madeat3am's "2048: Nowhere to Run." Watch: https://t.co/btTuzCp43f #BladeRunner2049 pic.twitter.com/4UBJ8oM0sP

— RSA Films (@rsafilms) October 3, 2017
4K Rendering in #unity on BR9732 #BladeRunner #BladeRunner2049 #indiedev #vr #htcvive #4k https://t.co/D4ssaA6bvB

— Quentin Lengelé (@Qornflex) October 3, 2017
The #bladerunner2049 production involved a two week night shoot in a million gallon tank that was never warm enough https://t.co/BjYanKYmHB

— Lindsey Bahr (@ldbahr) October 3, 2017
NON-ENGLISH
Por eso no hago tele jeje...creo que no me quiere la cámara Aquí en la conferencia de #BladeRunner2049 con @Ana_d_Armas
Estrenó: viernes pic.twitter.com/APIhVF7MZi

— Lalo González (@LaloGonzalezM) October 3, 2017
#BladeRunner2049 #BladeRunner #collection #4k Steelbook et collector Blade Runner 2049 en Blu-ray + 4K + 3D + sur: https://t.co/tTxfYMx73f pic.twitter.com/Jbw1HPjsTA

— edition-limitee.fr (@edlimitee) October 3, 2017
Happy Birthday Denis!
on Wed Oct 04, 2017 1:01 am
Search in: Discussion & News
Topic: NICE TWEETS & VIDDIES! IV
Replies: 2

"I want to believe all that matters is the work, that the idea of Hollywood is just that—an idea." —#MackenzieDavis https://t.co/G0tEQ2Khh9 pic.twitter.com/5ERCR3BKeo

— Interview Magazine (@InterviewMag) June 5, 2017
#BladeRunner2049 star Sylvia Hoeks is ready for her American debut https://t.co/z1RrvP8K1q

— VANITY FAIR (@VanityFair) August 25, 2017
Cutie Of The Day (Rachael by elsevilla) https://t.co/lLDBSac4Y7 #cutieoftheday #Bladerunner #fanart #digitalart #rachael pic.twitter.com/y3t6QPcouq

— Cutie Of The Day (@cutieoftheday) August 29, 2017
Harrison Ford Reveals Truth About Blade Runner Accident with Ryan Gosling: 'He Walked into My Fist!' https://t.co/Dd00GS1Bbp

— People (@people) August 30, 2017
Sunday props - VidPhon #3dsMax #substancepainter #bladerunner #bladerunner2049 #indiedev https://t.co/PsoN2mW1e0

— Quentin Lengelé (@Qornflex) September 3, 2017
Had a terrible day at work. My brain literally melted away. Anyways here's a #bladerunner sketchbook for y'all https://t.co/mFplAXL1jK

— Adam (@adamrepa) September 6, 2017
THE SPOILER ZONE!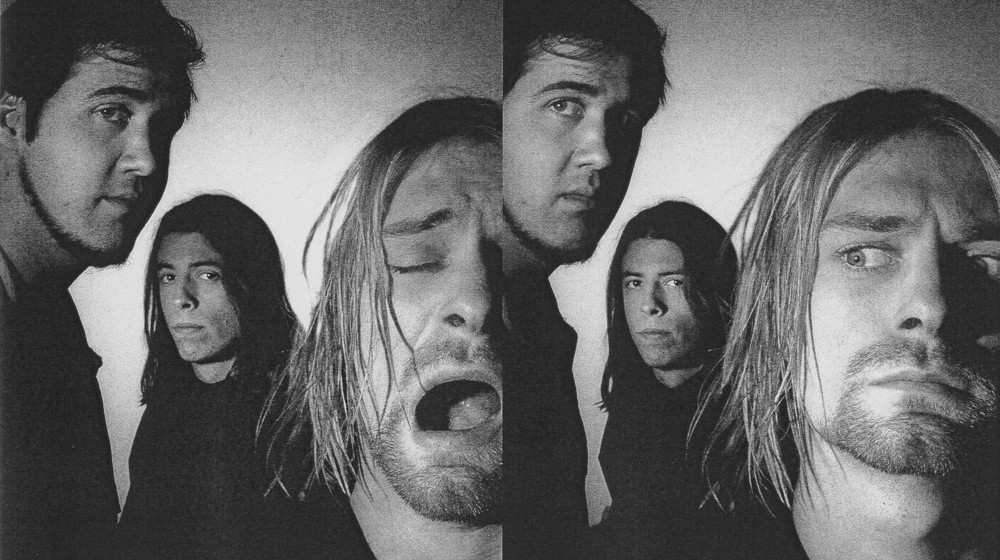 Photo Credit: Frank Ockenfeld (Kurt Cobain/Nirvana '93)
POTENTIAL SPOILER TWEETS! - CLICK THIS BAR TO REVEAL:
by 2049BR

on Thu Sep 07, 2017 6:27 am
Search in: Discussion & News
Topic: NICE TWEETS & VIDDIES!
Replies: 2