Current date/time is Tue Jan 19, 2021 5:39 pm
Search found 1 match for melbourne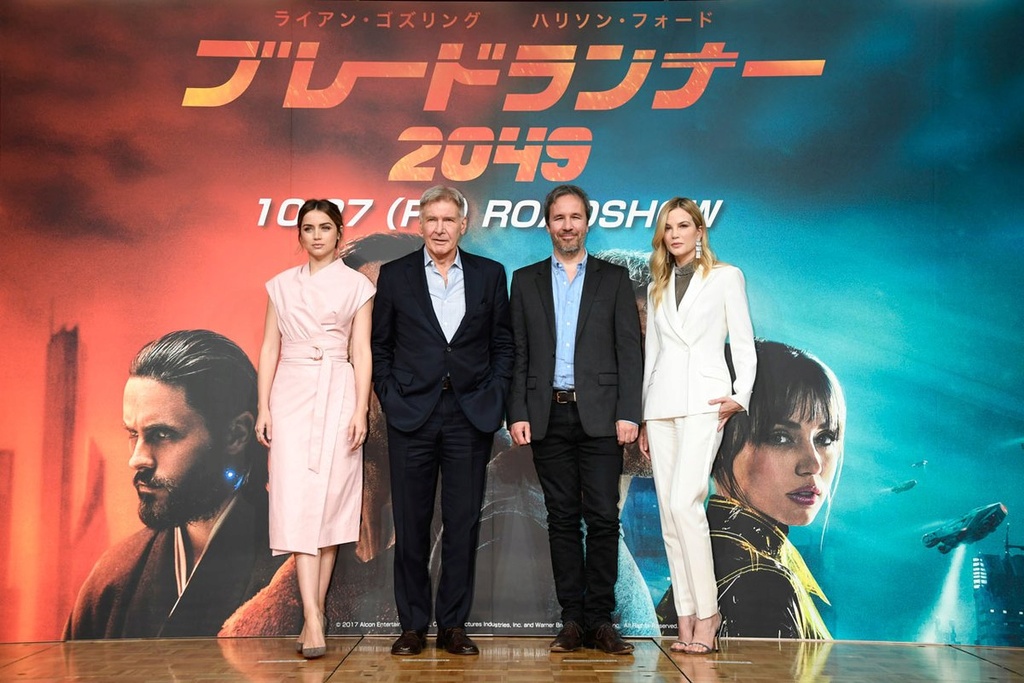 ハリソン・フォード来日会見!
左からアナ・デ・アルマス、#ハリソン・フォード  ドゥニ・ヴィルヌーヴ監督、シルヴィア・フークス
#ブレードランナー2049 #スポニチ芸能 pic.twitter.com/qw8IIbZlDa

— スポニチ芸能 (@sponichigeinou) October 24, 2017
今夜のZEROカルチャーは9年ぶりに来日したハリソン・フォードさんを岩本乃蒼キャスターが直撃!スターウォーズやインディージョンズなど多くのヒット作に出演し、第一線で活躍し続けられるワケを伺ってきました#newszero #岩本乃蒼 #ハリソンフォード #ブレードランナー2049 pic.twitter.com/WWBpXTXLnr

— NEWS ZERO (@ntvnewszero) October 24, 2017
ハリソン・フォードが本日都内で開催された「ブレードランナー2049」来日記者会見に登場しました♪♪ #HarrisonFord #ハリソン来日 #BladeRunner2049 pic.twitter.com/Pex4Esybfg

— アフロ セレブ247 (@celeb247) October 23, 2017
ハリソン・フォードはいなかったが女優のシルヴィア・ホークスとアナ・デ・アルマスが来た!#ブレードランナー2049 #ブレードランナー pic.twitter.com/GPyaXMAJCP

— ケンセイ・タケゾウ (@kensei___takezo) October 22, 2017
A tribute to a Ridley masterpiece,Thanks #DenisVilleneuve for #BladeRunner2049 @RyanGosling @Ana_d_Armas @HansZimmer @bladerunner #pixelart pic.twitter.com/od4lmvBKmC

— Jonathan (@Expin3) October 23, 2017
#Architecture & #Film // Las Vegas city, Urban decay. #conceptart by Jeremy Paillotin for #BladeRunner2049 pic.twitter.com/SFSHEl3OOo

— M.Angel Contreras.Ch (@MAngel_Arqto) October 23, 2017
#Pyramids, #scifi & #megastructures: Las Vegas in #BladeRunner2049 (2017) vs. Stanley Tigerman's 'Instant City (1960s) #architecture #film pic.twitter.com/wszgy91jIg

— Klaus (@klaustoon) October 23, 2017
#BladeRunner2049 in real life? Dystopian-like footage of typhoon warning broadcast in #Japan (VIDEO) https://t.co/9Y99aDzlC2

— RT (RT_com…

— Bobbit (@bobbit2266) October 23, 2017
#BladeRunner2049 https://t.co/a8kvJWr6Io

— OppenheimersZombie (@Corpusmentis0) October 23, 2017
渋谷MODI #ブレードランナー2049 SONYの映像!今日、六本木ヒルズでハリソンフォードに会いたい…チケット譲ってくれる方いないかな? #BladeRunner2049 pic.twitter.com/RaRu5w4gMP

— 1111sw会_渋谷ベイダースガッチ (@SugayaVader) October 23, 2017
Is #SaahoFirstLook resembles #Bladerunner2049

Checkhttps://t.co/yhrlsHbTAl#Prabhas #ShraddhaKapoor pic.twitter.com/WHSOvoD2xB

— Ask4Tick (@Ask4Tick) October 24, 2017
Blockout of Niander Wallace's office from #BladeRunner2049 is done, did a preliminary lighting/VFX pass too #gamedev #UE4 #VFX #Blocktober pic.twitter.com/ozQHjrXhS9

— Sai Narayan (@nightmask3) October 24, 2017
Want to see what's inside our new issue? Here's a sneak video preview! https://t.co/gw9xyZffoC #BladeRunner2049 pic.twitter.com/D43ouODQPZ

— Cinefex (@cinefexNOW) October 23, 2017
Karen Murphy, #VFX Producer, talks about her work and the challenges on #BladeRunner2049: https://t.co/QXCV09G2PW pic.twitter.com/9iqNjgssbK

— The Art of VFX (@ArtofVFX) October 23, 2017
Mariette from #bladerunner2049 Who watched the film? Do you like it? I really liked the movie  #bladerunner #mari… https://t.co/0oOuMpWIKB pic.twitter.com/yCIxnfwh7A

— Лина (@linakeda) October 23, 2017
??????????????·??????????????????????(??19?) #????????2049 https://t.co/vc031pxISu pic.twitter.com/EYwPAlsoGS

— ?????? (@eiga_natalie) October 23, 2017
TOKYO – Harrison Ford attends the @bladerunner press conference at The Ritz Carlton, Tokyo on Oct. 23. #????????2049 pic.twitter.com/LglS4NCsY6

— Din Eugenio (@dineugenio) October 23, 2017
? #????????2049 ???????????????·?·?????????·????????·??????(??)·?????·?????4??????????????????????????????????????????!??????????????! pic.twitter.com/5npQASChVs

— ?·?????(????CS?????) (@thecinema_ch) October 23, 2017
???????????????????????????????????????????????????????????????????????????#BladeRunner2049 #?? #??????? #???? pic.twitter.com/OqA3A7YFxY

— ayumi (@takku69) October 23, 2017
China Box Office Preview: Blade Runner 2049 is projected to debut with $12M on 3-day weekend. #BladeRunner2049 pic.twitter.com/8AnwQ0Wweg

— Gavin Feng (@weier1231997) October 23, 2017
Sex Work and the Value of Fantasy in #BladeRunner2049 - #Cyborgology https://t.co/DqQwVaAjlG by @sapiotextual

— Konstantinos (@kdrachtidis) October 23, 2017
"Everything you want to hear!"
coming next month to my patreon #BladeRunner2049 #joicosplay https://t.co/gPtYevBlJU pic.twitter.com/x7l7xjagFS

— Brittany Chenteale (@BrittChenteale) October 23, 2017
We talk to @territorystudio  about creating screen graphics & on-set assets that shaped the look of #BladeRunner2049 https://t.co/uiVXwJAR6f pic.twitter.com/gezWU4uEWd

— Creative Review (@CreativeReview) October 22, 2017
Sean Young's Rachael costume @SeattleCinerama ??@wbpictures @bladerunner 1982 #bladerunner2049 #philipkdick #design pic.twitter.com/9ObUcGK4i0

— Julia Hensley (@JuliaHensley) October 22, 2017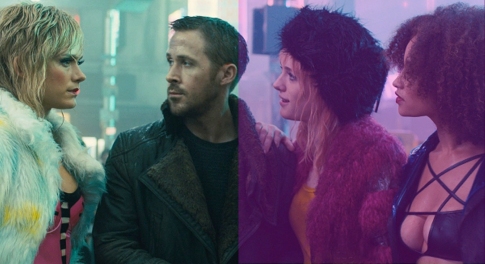 #MacKenzieDavis was Yorkie in #SanJunipero & Mariette in #BladeRunner2049
Her career is on fire. pic.twitter.com/rO5HvLqm0v

— Doriano Carta (@Paisano) October 23, 2017
RT @bladerunner: #BladeRunner2049 is #1 on the US Billboard Soundtrack Sales Chart. Now available at https://t.co/XBCqpuyDFO pic.twitter.com/SbiKGeEpPv

— MondoComics (@MondoComics) October 22, 2017
Bar 2049 at @PalaceNova. This is why I ?? #melbourne. #bar2049 #bladerunner2049 pic.twitter.com/Lp5c4EtjIG

— Mark Gambino (@timewaster2000) October 22, 2017
#Architecture & #Film // The L.A.P.D Building for #BladeRunner2049 #Cine #Arquitectura #Miniaturemodels pic.twitter.com/vZ0QM9fx7F

— M.Angel Contreras.Ch (@MAngel_Arqto) October 20, 2017
Teotihuacan was the first TYRELL CORP ) #BladeRunner2049 #architecture #film #ancient pic.twitter.com/LLAiMuvJAv

— M.Angel Contreras.Ch (@MAngel_Arqto) September 26, 2017
https://t.co/j1SaB9m2bZ pic.twitter.com/DzW3uvewkq

— Mike Hill (@_mikehilldesign) October 13, 2017
#BladeRunner2049 Art Director, Paul Inglis, explains how he found inspiration while creating the new film.https://t.co/1YePrxmfZy

— Art Directors Guild (@ADG800) October 9, 2017
.@JaredLeto talks 'Blade Runner 2049', the replicant question, 'Suicide Squad 2' and that 'Tron' reboot. https://t.co/W5vsIO7KED

— Collider (@Collider) October 14, 2017
????????2049?????????????????????????#Bladerunner2049 pic.twitter.com/YeKFQwIrTb

— katze (@berg1138) October 21, 2017
Things were simpler then ??#Bladerunner2049 Fan-poster made by me.

Enjoy ! ?? pic.twitter.com/lYkjSYNL51

— JF (@ripinpiec) October 21, 2017
#ブレードランナー2049 pic.twitter.com/d7ngv0Fimw

— sasa×××くコ:彡 (@zogu8011) October 20, 2017
VIDDY PARODIES - A SENSE OF HUMOUR TO REVEAL:

Isn't a parody, but I was expecting one. I couldn't resist the title:

Kitty Bich Thuy Ta  

I asked

@Ken

to briefly summarize what he initially thought

upon seeing 2049 and this is what the silly bloke sends me:

@Ken

wrote:I had to start this new thread, the last one got way too huge.  

@Ken

&

@Sawa

: You're both as mad as a box of blade running salsa dancers!

God bless them, they need it, especially

@Ken

!
TWEETS & VIDDY SPOILERS - CLICK TO REVEAL:

VFX supe John Nelson breaks down @dneg's work on the virtual ménage à trois in Blade Runner 2049.https://t.co/I39YR86oFL pic.twitter.com/bQWRkF8BUF

— Ian Failes (@vfxblog) October 23, 2017

#BladeRunner2049 https://t.co/oaZ9DXhHPr

— ηєℓѕση ρℓυмєу (@Ticklematter) October 23, 2017

#BladeRunner2049 fans, learn more about my role as Rachael https://t.co/r9XZRPFCRh pic.twitter.com/NXw5ZR11Mz

— Loren Peta (@lorenpeta) October 23, 2017

'Blade Runner 2049': How VFX Masters Replicated Sean Young as Rachael https://t.co/vneptQsAfT via @indiewire #BladeRunner2049

— Cherie Rosé Martell (@theartfulnomad) October 21, 2017
JAPAN PRESS CONFERENCE (FULL)
MIRROR
JAPAN NEWS CLIP
BENJAMIN WALLFISCH INTERVIEW
by 2049BR

on Tue Oct 24, 2017 7:20 am
Search in: Discussion & News
Topic: NICE TWEETS & VIDDIES! VII
Replies: 2